Touched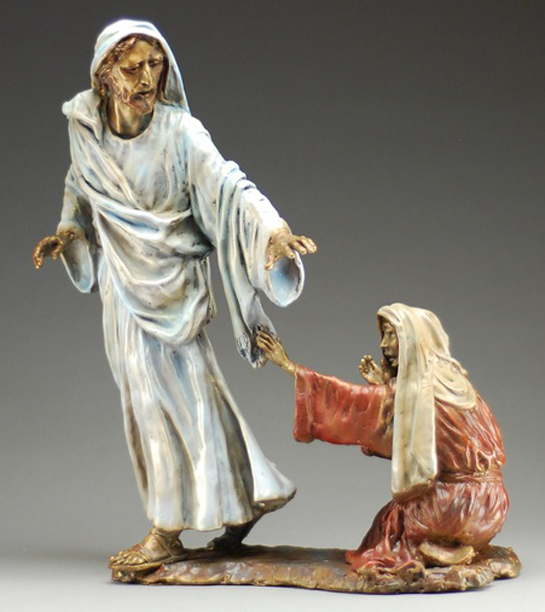 $ 4,250.00
(Free Shipping)
Add To Cart
Sculpture #74024
Limited Edition Bronze Sculpture
Edition Size: 250
Sculpture Size: 17 X 14 X 8 in.
Part of the Bible Series
Miracle Collection
HOP4250ART
"And, behold, a woman, which was diseased with an issue of blood twelve years, came behind him, and touched the hem of his garment: For she said within herself, If I may but touch his garment, I shall be whole. But Jesus turned him about, and when he saw her, he said, Daughter, be of good comfort; thy faith hath made thee whole. And the woman was made whole from that hour." Matthew 9:20-22
"Touched" is the fourth in Mark Hopkins Miracle Collection which features stories taken from the New Testament. It Joins "Be Not Afraid".
---